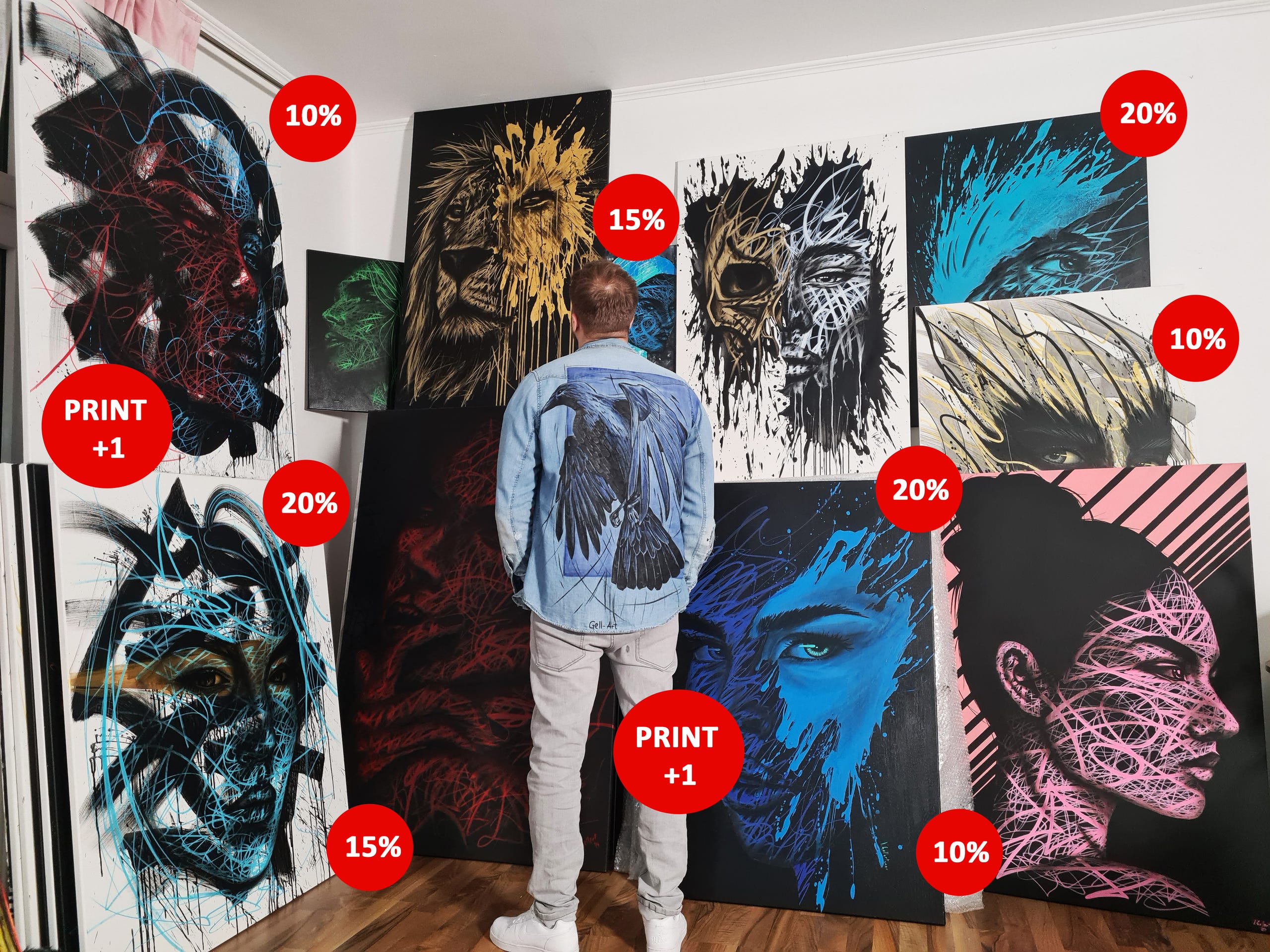 Gell-Art
DISCOUNT FOR SELECTED PAINTINGS UNTIL 23.12.2021!
FOR EVERY LARGE PRINT, ONE RANDOMLY SELECTED PRINT FOR FREE +1!
Have a look around my website and find out who I am, what I do and how you can contact me. I'm glad that you're here.
Schau dich auf meiner Website um und erfahre, wer ich bin, was ich tue und wie du mich kontaktieren kannst. Schön, dass du da bist.


My art is a real chaos and yet planned to the last line. This creates a specific dynamic, so that every project becomes unique. My artwork is mainly acrylic based combined with the line style of acrylic markers.

Meine Kunst ist ein echtes Chaos und doch bis zur letzten Linie durchgeplant. Dadurch entwickelt sich eine einzigartige Dynamik, sodass jedes Projekt zum Unikat wird. Meine Kunstwerke basieren hauptsächtlich auf Acrylbasis kombiniert mit dem Linienstil der Acrylstiften.
I am a freelance artist. The art and the know how I have acquired over the years - selfmade. Born in Kazakhstan, living in Germany I create unique artworks in my small studio near Bochum.

Ich bin ein freischaffender Künstler. Die Kunst und das Know how habe ich mir über die Jahre selbst angeeignet- selfmade. Geboren in Kasachstan, lebend in Deutschland fertige ich einzigartige Kunstwerke in meinem kleinem Studio in der Nähe von Bochum an.